Unique gym area of 120 sq m, equipped for ambitious sporting enthusiasts and amateurs, will allow you to work out, enjoying yourself with plenty of personal space.
Our SPA facilities include an indoor swimming pool and jacuzzi as well as an outdoor panoramic pool and jacuzzi. A variety of saunas and specialized treatments will help you to relax after the active day and immerse yourself into serenity.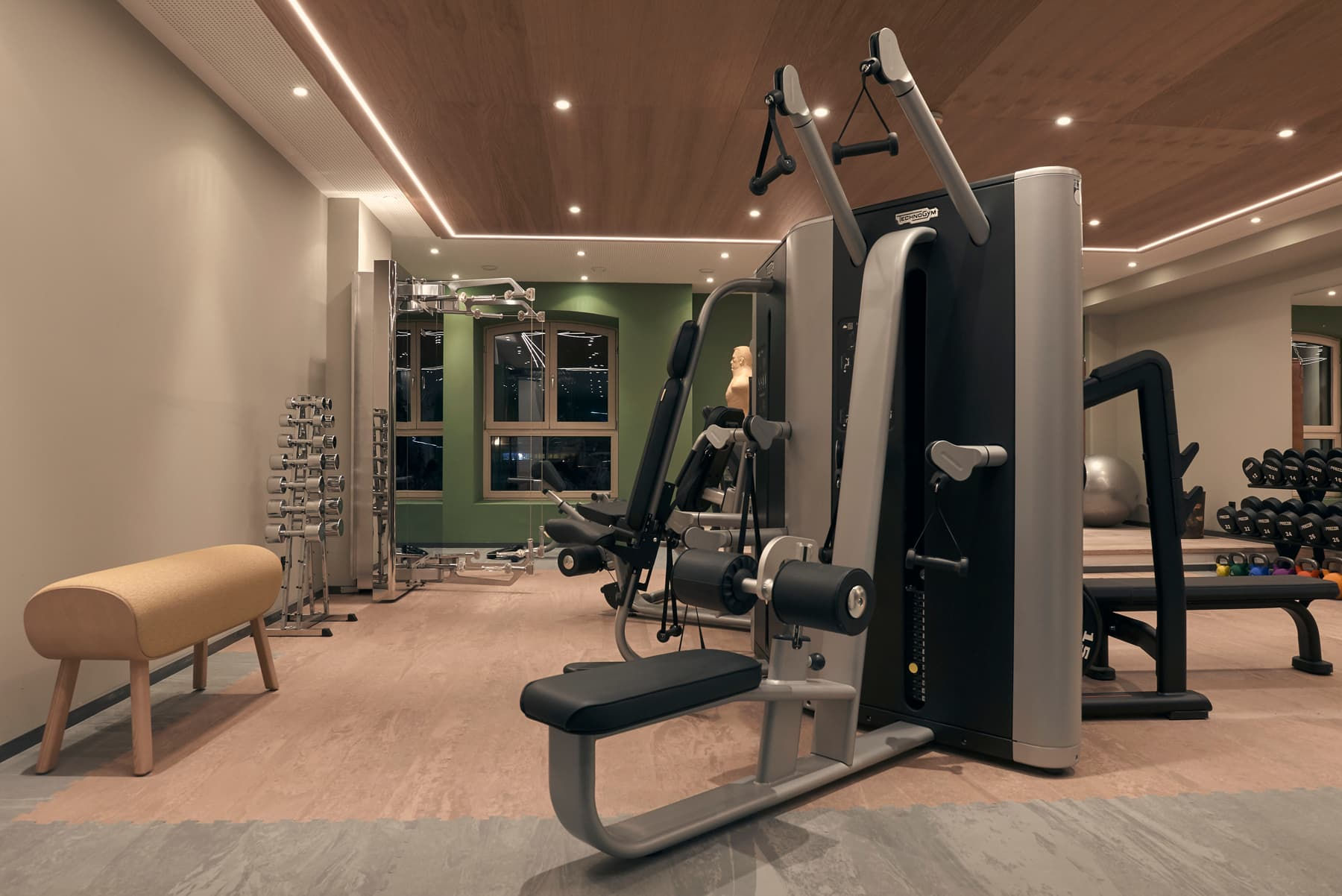 Our well-equipped gym with weights, treadmill, cross-trainer, VibroGym and body-building machines will allow you to enjoy the world of sports pleasure, excellent health and relaxation.
A beautiful relaxation room with an open fireplace adds to the many amenities of the Spa area at the Mountains Spa.
Just let us take care of your wellbeing – you deserve it!
Sore muscles after a long hike or many exciting descents? Too much stress at work? There is nothing better than a massage in order to awaken that pleasant feeling of physical and mental relaxation.
Relaxing or vitalizing massages (Lomi Lomi or Hot Stone Massage) are available at the Mountains Spa, as well as classic body treatments, such as lymphatic drainage, anti-stress massage or reflexology.
Click here to download an overview of the available services.
Mountains Spa - three levels of delight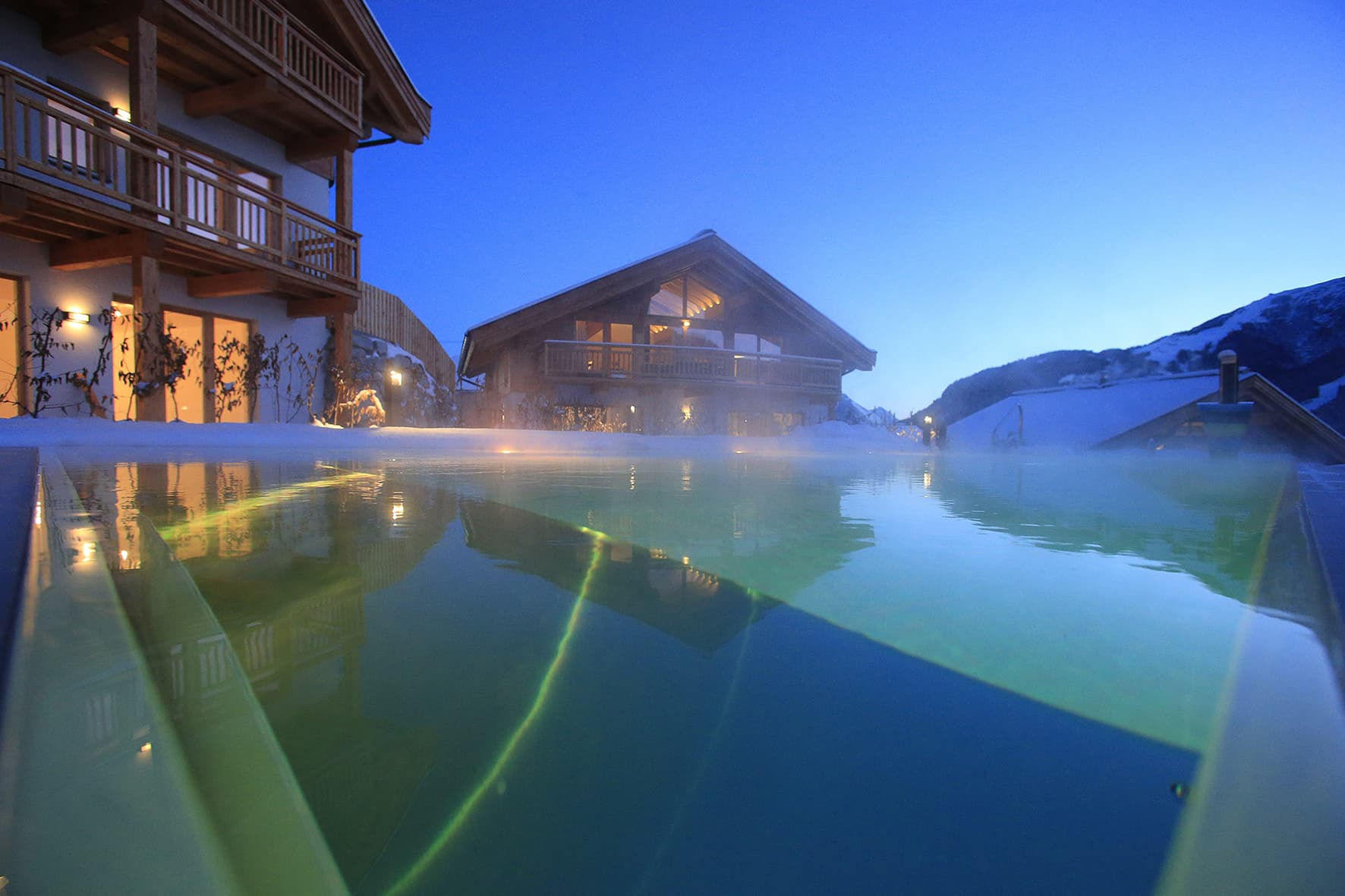 Ground floor: Beauty & Fitness area
Gym, cosmetic treatments, massages, juice bar and lounge.
Second floor: Indoor Spa
Indoor pool (length 10 m, depth 1,45 m) & Jacuzzi, massage shower, relax room with open fireplace, sauna and salt water steam bath, second relax room, showers/ toilets, access to the outdoor pool area.
Temperatures >
Indoor pool: 29 °C
Jacuzzi: 35 °C
Panoramic sauna: 90 °C
Steam bath: 40°C
Opening hours >
Indoor pool: 8 am – 8 pm 
Sauna and salt water steam bath: 11 am –  8 pm
Please note: sauna and steam bath are nude areas, please don't use facilities with bathing clothes. Children under 16 years of age are not allowed in this area.
Third floor: Outdoor Spa
Outdoor pool (length 10 m, width 4 m, depth 1,45 m) & Jacuzzi
Temperatures >
Pool: 28 °C
Jacuzzi: 36 °C
Opening hours >
Summer: 8 am – 8 pm 
Winter: 4 pm – 7.30 pm
It's possible to use the Mountain Spa after check-out for a small fee. Please contact the reception desk for more information.